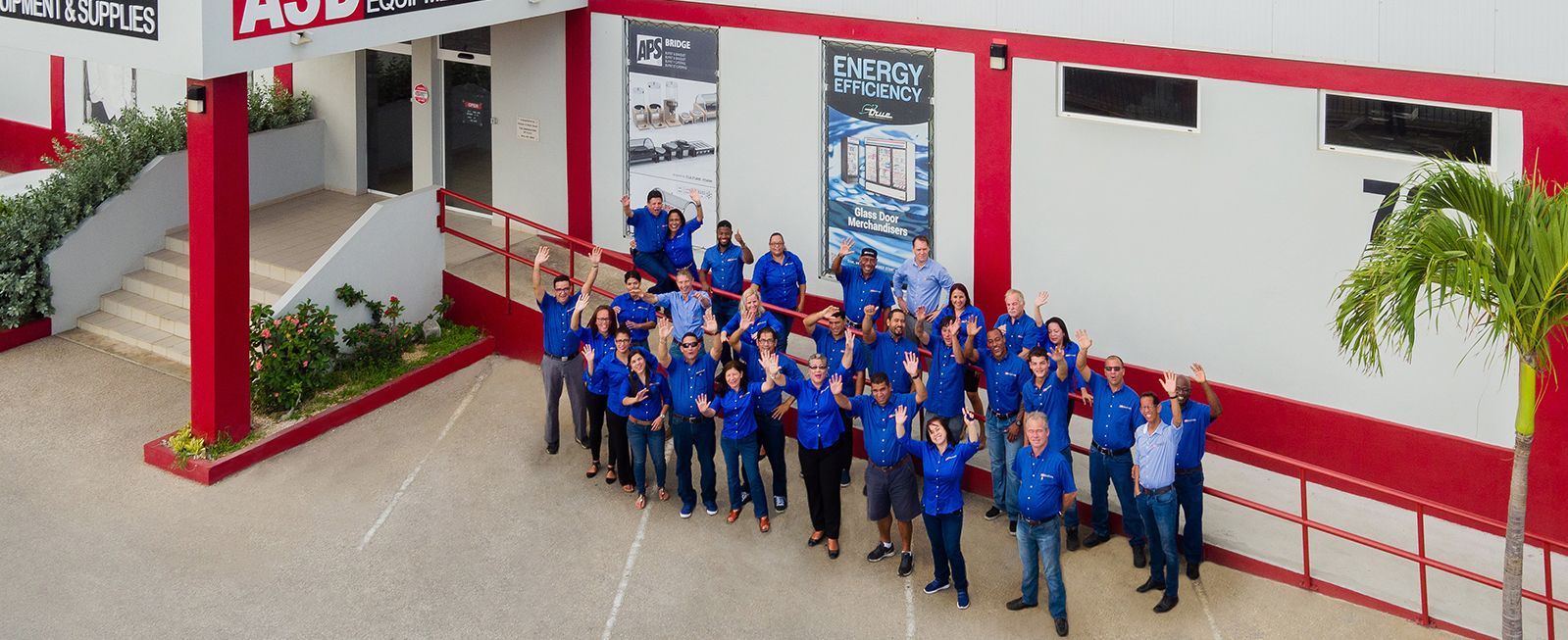 ASD was started in 2003 by local investors and our sister company PDG in Sint Maarten. Since its initiation it has seen great success and continues to evolve more into a complete hospitality supply solution. With its extensive mix of culture in its 30 plus staff, ASD seeks to lead Aruba's business industry with excellent service. With the expansion of our warehouse and re-design of our showroom, ASD now offers one of the nicest and most complete Hospitality supply stores in the Caribbean. Investments have been made to continue to improve the quality and speed of service. As a local company ASD believes in investing in Aruba's future, this is why efforts have been made towards our environment as well as assisting our children's educational systems to nurture Aruba's unique Hospitality Industry.
ASD versus the International Competition
FOB Miami Pricing with delivery to your forwarder in Miami
Competitive Pricing / Internet Price Match on non-stock items
Representatives of over 50 brands with local warranties
24/7 technical service
Invest locally / returns to local community
For more information please contact us at: orders@asdaruba.com
One Happy Company
"The philosophy at ASD is very simple. It is the duty of the shareholders to take good care of their employees so they are motivated to take good care of the customers and try to make them happy. A satisfied customer at his or her turn will come back and buy more and that will make the shareholders happy. That makes the circle round."
ASD believes in empowering its employees to promote customer satisfaction.
Since its initiation ASD Staff is a family of different cultures that work together to be the best and most happy company on Aruba.